Your Real Estate Friends in Baltimore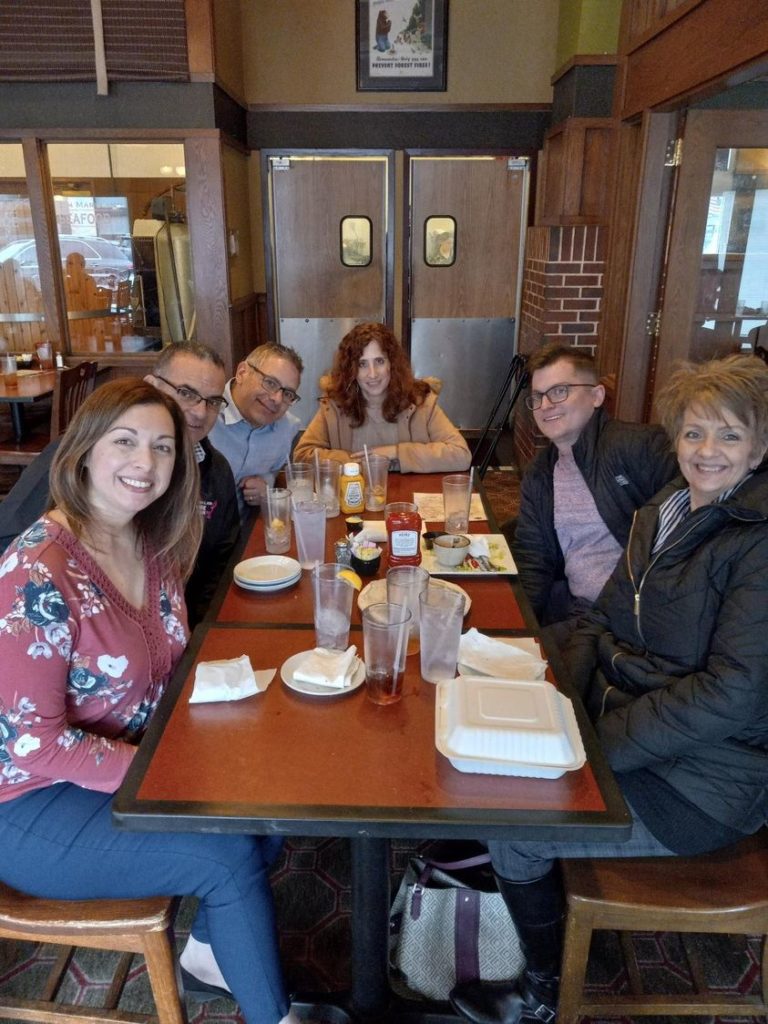 Whether it's helping people buy, sell, or invest in real estate, Robert Commodari and The Commodari Group of eXp Realty take a personal approach to ensure clients get what they need to realize their goals and secure their future. When others take an impersonal or transactional approach to conducting business, Rob insists his team applies a passionate, sincere interest in helping clients reach something they often thought was unreachable.
He's brought his "no-nonsense" and "can-do" attitude to his professional endeavors as stock broker, retirement specialist, a real estate consultant, and inspirational business presenter and mentor. The Commodari Group of eXp Realty helps clients look forward to the possibilities of accomplishment through goal setting, strategizing, and perseverance. Ultimately, though, hard work is the hallmark of Rob and his team's winning style and character. As you engage with The Commodari Group team members, you will find a team that inspires, motivates, and puts you in the best position to achieve the future you desire. 
Rob's Passion Statement: TO INSPIRE PEOPLE TO BELIEVE IN THEIR DREAMS AND TO REALIZE THOSE DREAMS THROUGH PERSEVERANCE AND PASSIONATE ACTIVITY.
"I will make it happen for you"
As a Real Estate professional in Baltimore, Maryland I am dedicated to providing the finest service available while breaking new ground. Because the mortgage and real estate industry are becoming more sophisticated and challenging every day, you need a professional that understands the industry and is positioned to stay ahead of the game.
I go the extra mile to help you achieve your goals. That's why I constantly research the market for new developments in the interest rate climate and for alternative financing options that best suits the clients specific financial goals. My real estate team keeps you informed every step of the way in order to achieve a smooth and enjoyable financing experience.
I bring intangibles that go into being an excellent real estate professional – integrity, in-depth community and market knowledge, marketing savvy, effective negotiation skills and a high-quality professional network, all of which are hallmarks of how I work.
That said, in my experience as a Baltimore real estate professional, I've also found that providing the very best service is essentially about putting my clients first. This means keeping myself accessible, being a good listener as well as a good communicator, and responding quickly to your needs.
This "client first" philosophy has always been my approach and it requires me to continually improve my skills and ways of doing business. In addition, I've found that the latest technologies are enabling me to do everything I've always done, only much more quickly and efficiently. They've also helped me to extend the range of services I provide to my clients.
So when you decide that you'd like to buy or sell a home in the Baltimore areas, please contact me.
Contact the Commodari Group today at 443-219-0190 if you are interested in buying or selling in Baltimore and Harford counties.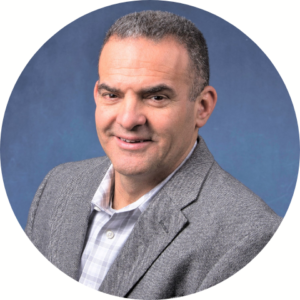 Get to know The Commodari Group
Rob Commodari – Associate Broker/Realtor
Rob, the owner and founder of The Commodari Group, has been in business since 2001. Over that time frame Rob and his team have helped more than 1,800 families fulfill their dream of either buying or selling a home. He specializes in building relationships that last beyond the sale or purchase of your home. Rob takes a personal approach to conducting business as he applies a passionate and sincere interest in helping his clients achieve their goals. In 2019, Rob also published the book, Better Than You Think, Developing Awareness for a More Fulfilling Life.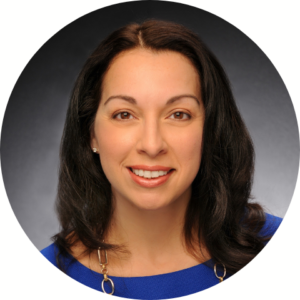 Deborah Richardson – Realtor
Deborah is a licensed real estate agent who joined the team in 2017. Prior to officially joining The Commodari Group, she worked as a professional real estate staging consultant. Debbie has a way of connecting with clients to achieve the goal of getting a house ready for sale. As a realtor she understands the value of presenting a house in the best way possible to get the sellers the most for their home in the shortest time frame. She prioritizes communicating every step of the process in buying or selling a home, as well as listening carefully to her clients wants and needs.
Tony DellaRose – Realtor
Tony joined The Commodari Group in 2022. Before joining the team, Tony previously worked at American Premier Realty. He has been a licensed real estate agent since 2020.  Prior to real estate, Tony spent 30 years working in his family's restaurants before branching out into real estate, an easy transition for someone who has served thousands of customers around the Baltimore area. Learn more about Tony here.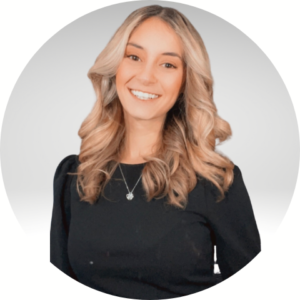 Hannah Cabeza – Realtor
Hannah joined The Commodari Group in 2022 in her first full-time position as a licensed real estate agent. She previously has worked in the real estate industry as an assistant at Keller Williams Gateway in White Marsh. Hannah also helps out maintaining the customer relationship database, print, and digital marketing, and social media, and handles leasing and tenant contracts Learn more about Hannah here.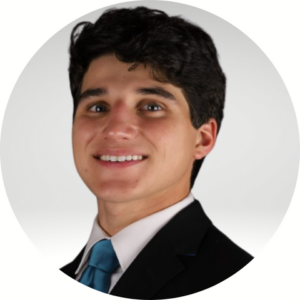 Nick Kobrick — Realtor
Nick joined The Commodari Group in the fall of 2022 in his first full-time position as a licensed real estate agent. Nick previously worked in commercial plumbing, catering, and home improvement and developed a passion for real estate by learning from his mother, who is also an agent. Learn more about Nick here.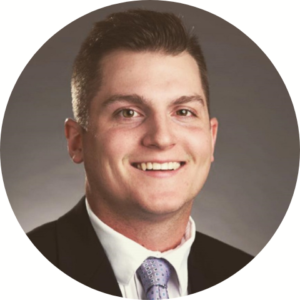 Andrew Dikes – Realtor
Andrew joined The Commodari Group in late 2018. He began working at TCG as an intern before moving to the marketing department and eventually getting his license. Andrew works with investors. Learn more about Andrew here.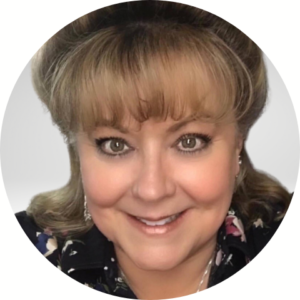 AnnMarie Chaney — Transaction Coordinator  
AnnMarie joined the Commodari Group in 2021. She previously worked over a decade at Long & Foster where she helped more than 66 realtors with their sales proposals and settlement contracts. At The Commodari Group, AnnMarie is responsible for helping smooth the entire transaction process from the moment the contract is signed until settlement. Learn more about AnnMarie here.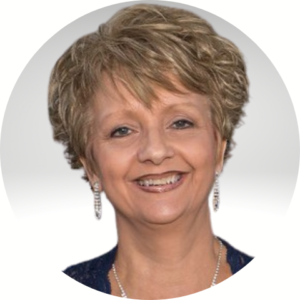 Dina Ulrich
–
Licensed Executive Assistant 
Dina joined The Commodari Group in 2014. She has previous experience in property management and accounting assistance. She is a licensed real estate agent. Dina excels in customer service, and is responsible in handling the day-to-day communications, scheduling and general office tasks. She assists in the creation of new home searches, creative market analysis, listing presentations and contracts.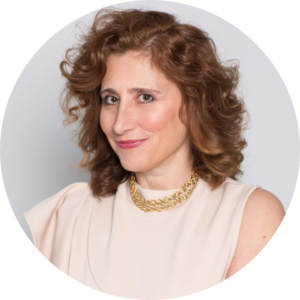 Sharon Kehnemui 
–
Director of Operations 
Sharon worked with Rob for several years before officially joining The Commodari Group in 2022. A former journalist for a national news agency and a managing director for digital communications for a think tank in Washington, DC, she opened Frequency Partners LLC, a business strategy and digital communications company, in 2015. Sharon oversees office operations, manages agent recruiting and training, and runs communications and marketing for The Commodari Group.